At Pinnacle Solutions Group, we are passionate about leveraging our engineering capabilities to partner with and improve our clients' businesses. Our consultants are experts in their chosen technology. We are an employee-owned company, where, as a member of our team, you'll have the ability to participate in owning the business. Grow it with us, and share in the profit. Join our team where expertise and knowledge are paramount, where consultants are empowered to choose their career path, and where your contributions are valued, appreciated, and rewarded.
Local Presence, Global Impact: Discover Our Offices
in Cincinnati, Charlotte, and Nashville
"Pinnacle Solutions Group is an outstanding organization. I am consistently impressed by the knowledge of my fellow consultants."
"How Pinnacle was built, the people and it's history, inspires me to keep it running as a prestigious company."
"Pinnacle is a fantastic organization committed to its employees and its clients."
"My colleagues are all committed, curious, fun-loving people. I can count on them to do their job well."
"Pinnacle is a family of employees that want more than just going into work and having a job that pays a good salary."
"Easily the best organization that has ever employed me."
"I've never worked for a company that on a consistent basis is pushing me to become the best possible version of myself"
"I feel that we do things the right way and stand behind our services and people."
"Pinnacle Solutions Group is an employee owned, giving every employee a track to ownership including an initial stock grant."
"Being a part of an employee-owned company means that everyone has an interest in succeeding to keep the business going."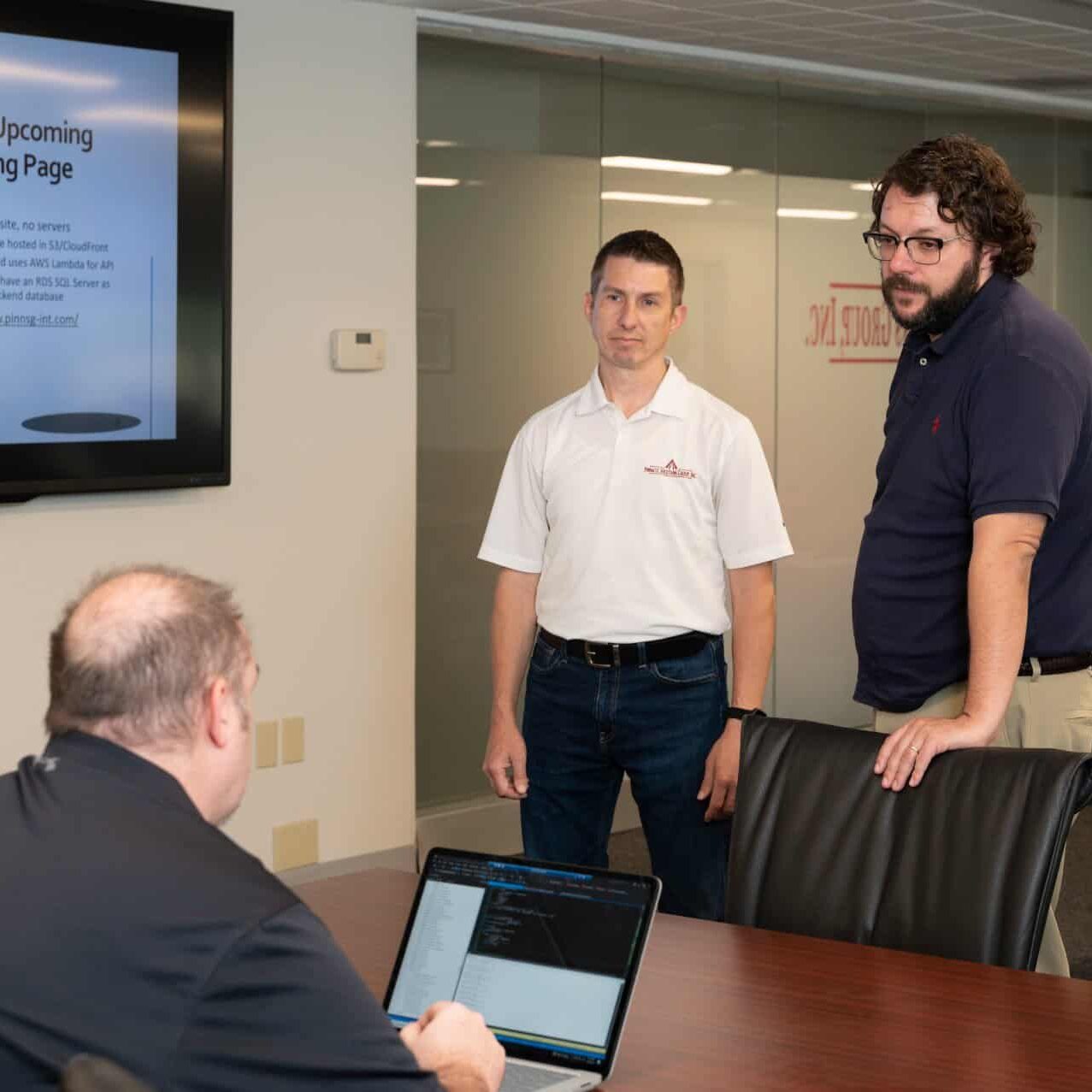 Every team member has the opportunity to become part owner of Pinnacle Solutions Group. We believe that you deserve to be in control of your own future and that means taking ownership in a very literal way!
We are looking for partners, not just employees. That's why once you are chosen to become part of the Pinnacle Solutions Group, we start you on The Pinnacle Path – a clearly defined path to ownership.
We will move at each candidate's recommended pace.
Culture of understanding, honesty, trustworthiness, openness, fairness and self-respect for each other and our clients.
We are committed to do a meaningful job without compromising our morals.
Intelligence and Capacity
Ability to adapt to dynamic environments and comprehend and evaluate relationships. Capacity and the ability to acquire knowledge, reason, and abstract thought.
Both personal and professional
Supporting the choices of our IT consultants to focus on a balance of family and career that meets their needs as their lives evolve.
Mentoring and supporting each other both professionally and personally, allowing individual growth to prosper and engender corporate prosperity. Forms of support include formal training, personal mentoring, personal assistance, etc.
Pinnacle Solutions Group is comprised of highly professional and technical people. We believe that the consultants should pursue the technical and professional paths of their choice. Furthermore, we have adopted a policy of local assignments, except upon consultant agreement.
Enabling the delivery of corporate knowledge beyond an individual consultant's knowledge.
You Might Be a Great Fit
for Pinnacle if you…