With a founder who had a vision to create a different kind of work environment - one that prioritizes people and their well-being over corporate profits.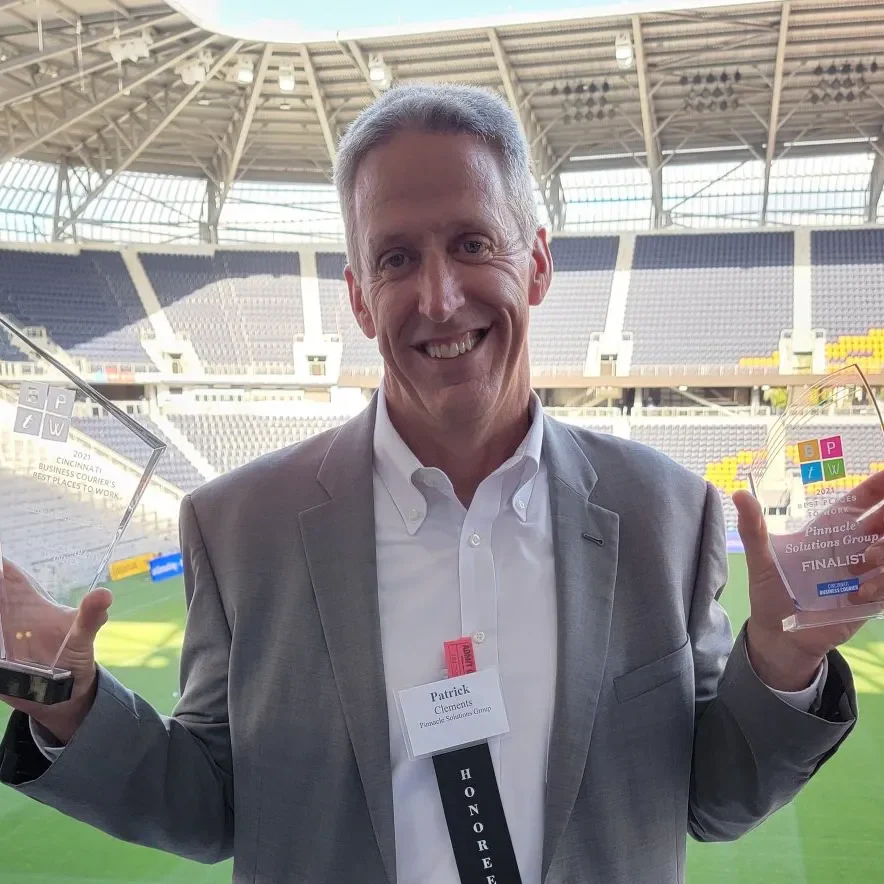 Pat Clements, Pinnacle's Founder
With two engineering degrees from University of Cincinnati, our founder, Pat Clements set out to build a business that embodies a family-oriented culture, fostering a sense of belonging and camaraderie among our team and with our clients.
Experience the Pinnacle Difference
From data analytics and cloud computing to software development, cybersecurity, and more, we are passionate about delivering top-notch services that empower you to thrive in today's fast-paced digital landscape.
What Our Customers Are Saying...
"We are new to dev modernization; Tony has quickly added value and my team are sponges soaking up all the new knowledge."
"My team currently has a skills gap, and Mike works well with my team to push our initiatives forward. He is like pouring gasoline on my team's output."
"Oronde's expertise and knowledge is superior on my team. I simply provide him the target and he find ways to get there that are beyond my comprehension."
"I would like to give Eric a HUGE Thank you for helping with the snowflake pipelines and being a powerful force in building the standards that we are going to be using for that server. I appreciate all the guidance."
Let's embark on a journey of innovation, excellence, and success together!
Experience the difference of a company that values its people, fosters a family-like environment, and puts well-being at the forefront of its business philosophy.